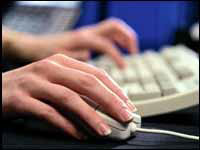 Introduction
Even when we close our doors and go home at night, we're still just a point and click away. From here you have 24-hour access to request an estimate, place an order, or transfer a file, all from the convenience of your office or home.
We want to make the process of doing business with us as easy as possible, that's why we have this web site. Select your destination from the provided links and you're ready to get started.
And, of course, we are always open to questions and suggestions. If there is anything we can do to make your experience easier please contact us and let us know, after all, we're here to serve you!