Featured Products
Welcome - We're Here For You 24/7!
To place an order or get help with a new project, enter our online Customer Service Center. To download useful software and find helpful information, search our Resources & Support area. To learn more about us, browse through our Company Information section.
An easy-to-use pulldown menu, search engine, and link to our contact form appear on each page. As well, feel free to consult the site map at any time if you're having trouble locating a particular item. If there's anything we can do to improve our site, please let us know.
Enjoy your visit!
Should Your Business Have a Mobile App?
Posted on 05/14/2018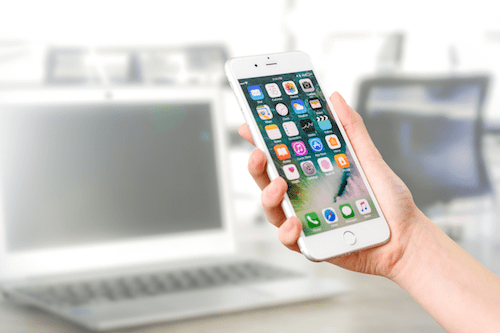 As a small business entrepreneur, part of your job includes keeping up with the latest trends and information in marketing. And what's been the latest hubbub for the 21st century? If you guessed smartphone, you are correct. And of course, you can't have the smartphone without… you guessed it again, apps.
Apps have been around for as long as smartphones, and play an integral role in marketing for a business. Since the Pew Research Center found that 77% of Americans now own a smartphone, apps are pretty important in today's modern marketing. Even App Annie predicts that by the year 2021, the app economy worldwide will hit an enormous $6.3 trillion. What does this mean for you?
While you might think an app is only for large businesses like Walmart or Amazon, you could not be further from the truth. Small businesses, online businesses and even nonprofit organizations have all developed apps to help further their marketing efforts and reach out to consumers on a personal basis. Which brings us to the question: should your business have a mobile app? Today we dive in and explore some of the reasoning behind having—or not having—a mobile app for a small business.
1. Identify your target audience.
Before you build an app, identify your target audience. According to comScore, the best way to reach consumers aged 18-35 with a business is via an app. Approximately ⅔ of millennials (65%) are excited about new apps, wish they could do more with the apps they have (66%) and are constantly looking for new apps (70%). While these are definitely notable numbers, consumers aged 35 and older have levels roughly half that of millennials.
Which means if your business targets an older demographic, a mobile app might not be the best way to reach them. Consider your ideal customer—age-range, mobile-orientation, demographic, etc. Does your target audience consistently use their smartphones and apps? If so, then building a mobile app might be the right step.
2. Consider your goal.
Next, consider your goal with the app. Building an app just to have one probably isn't a wise business decision, so what do you want to accomplish with the app? A dedicated mobile app can serve a variety of purposes in assisting current and future customers. Not only can it introduce new customers to the business, but it can also help make the relationship process smoother between the business and existing customers—for instance, ordering made simple through an app.
A well-designed app makes all relevant information, products and services available at the touch of a button for your customers. If this is your goal, than an app could be a good move. If you've already accomplished this process, then an app might not work as well.
3. Examine the ROI.
As with any business decision, examine the return on investment when it comes to creating a mobile app. Obviously, building an app can take time and money, something which a business might not be able to afford if the return isn't substantial. In 2016 alone, global mobile app revenue was $88 billion. That's a pretty large number to take into consideration.
Mobile apps can increase a business's visibility, connect personally with customers, improve engagements, build a better user experience and ultimately increase revenue. These are all enormous benefits. However, if your business isn't ready for an app or doesn't genuinely need it, then an app might not provide much return at all. Carefully examine any of the potential ROI an app can provide before investing in development.
Smartphones and mobile apps are definitely the future of marketing, but should your business get on board? Consider your audience, goal and ROI before diving into the deep end. No matter what you decide on a mobile app, use marketing to expand your reach and grow your business.